A Propane Fleet Like You
33
Systems
77,845
Estimated Savings Over 1 Year
Autogas Fleets in the Propane Industry: Why Using Your Own Fuel Makes Sense
Autogas is an ideal fuel for the propane industry. By using autogas, you will experience more vehicle uptime, while diesel engines spend valuable time in the shop for repairs on complex emissions systems. Additionally, autogas provides fleets the lowest total cost-of-ownership when compared to other fuels, in addition to the benefit of reduced harmful emissions.
Fleets don't have to wait until they are ready to purchase new vehicles to switch to clean, affordable autogas. Over 60% of autogas vehicles on the road today were converted with a certified aftermarket bi-fuel system. Alliance AutoGas can with this. We can get you the vehicle technology you need to convert your fleet to run on autogas.
By powering your fleet with autogas, you will also receive:
Credibility, through using your own fuel
Green branding opportunities, improving customer perception
Year-round usage with the ability to refuel at your location
Drastically lower fuel and maintenance expenses
Alternative fuel incentives
For a free custom quote, call us at 228-215-0544.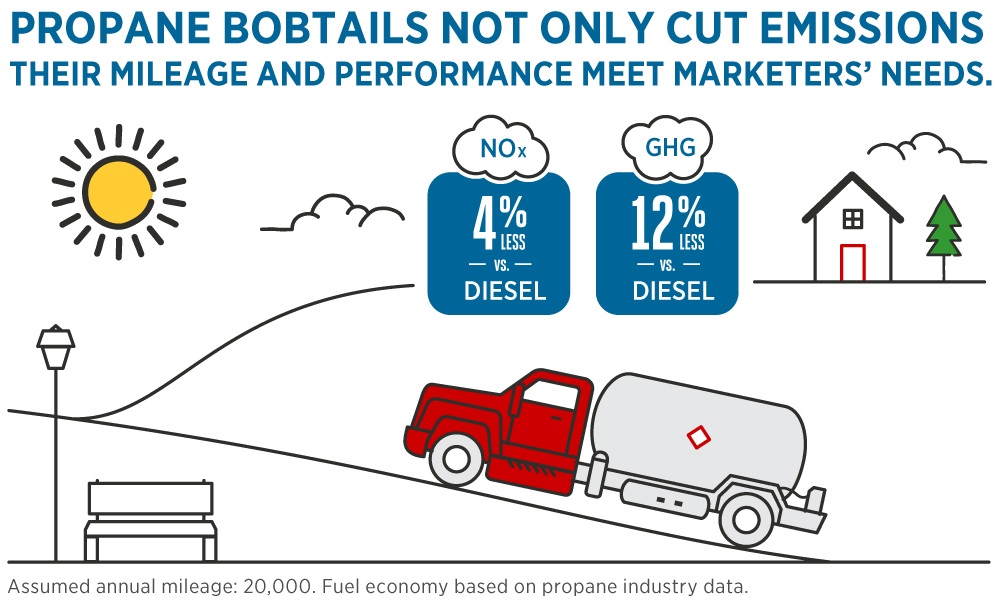 Alliance AutoGas has worked closely with numerous propane companies to make their transition to autogas easy. Companies such as Sharp Energy, Phillips Energy, Green's Blue Flame Gas Company, and Blossman Gas have not only lowered maintenance and fuel costs but they have also grown their gallons by using their own safe, reliable fuel.
"Sharp Energy has converted over 30 of our F-450 service trucks using the Prins Bi-Fuel System, in addition to our support vehicles. We have enjoyed over 50% savings on our fuel costs, and the vehicles have been very reliable with minimal maintenance required to keep them running. We've tried other systems in the past, but we keep coming back to Alliance AutoGas because we find the Prins system really works." -Eric Mays, Sharp Energy
"Phillips Energy has been thrilled with the performance, fuel savings, and safety we have witnessed in choosing Alliance AutoGas and the Prins system to run clean burning, American-produced propane autogas in our F-550 service trucks! We are also proud to be doing our part to help the environment." -Elizabeth McCormick, Phillips Energy
"Even before the formation of Alliance AutoGas, we have always been advocates of the Prins Autogas System and used this system on most of our fleet vehicles. Alliance AutoGas enhanced an already great product by modularizing the system, resulting in simpler installation and maintenance. Having an autogas system that is simple to work on after installation is paramount because this decreases the amount of downtime the vehicle has over its life span." -Brian Green, Green's Blue Flame Gas Company
"The conversion project has been specifically focused on displacing diesel vehicles, knowing that the benefits would be tremendous cost savings and significant emissions reductions. " –Eddie Waldrop, Blossman Gas
Vehicle Systems Your Fleet May Use
The Alliance AutoGas Engineered Systems can be installed on multiple vehicle platforms, offering fleets the benefit of using clean-burning autogas on their existing vehicles. The systems are certified by the Environmental Protection Agency (EPA), ensuring they meet the most current emission standards. Our systems additionally provide the benefit of greatly reduced emissions compared to gasoline or diesel.