A School District Fleet Like You
A School District Fleet Like You
33
Systems
77,845
Estimated Savings Over 1 Year
Autogas School Buses Make Sense
Autogas is an ideal fuel for school buses. As children are getting on and off the bus, the exhaust from a diesel-powered engine fills the air. According to the World Health Organization and the Environmental Protection Agency, diesel engine exhaust is a carcinogen that can cause short- and long-term health problems. Autogas is a clean burning fuel and will not expose students to harmful particulate matter found in diesel exhaust. This alternative fuel not only burns cleaner, but also is quieter and safer than diesel.
Currently, there are 12,000 autogas-powered school buses transporting 700,000 schoolchildren every day. This number continues to grow as autogas is proven to be the best value for school buses. Its affordability alone makes it a smarter alternative to conventional fuels. Add to that the many benefits provided for children, communities, and the planet, and it's no wonder more school districts are choosing autogas every day.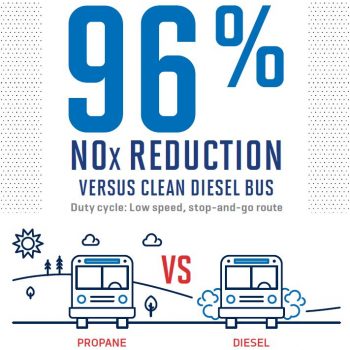 More Savings for What Counts
When a school district switches from diesel buses to autogas technology, they're in a better position to afford what students need most:
With school budgets continually at risk of being slashed, parents and schools need to think outside the box to find extra savings. Adopting autogas buses is one big step toward improving schools. Not only is autogas fuel consistently less expensive than diesel, the buses themselves don't require the same expensive repairs and replacement parts that today's modern diesel buses demand.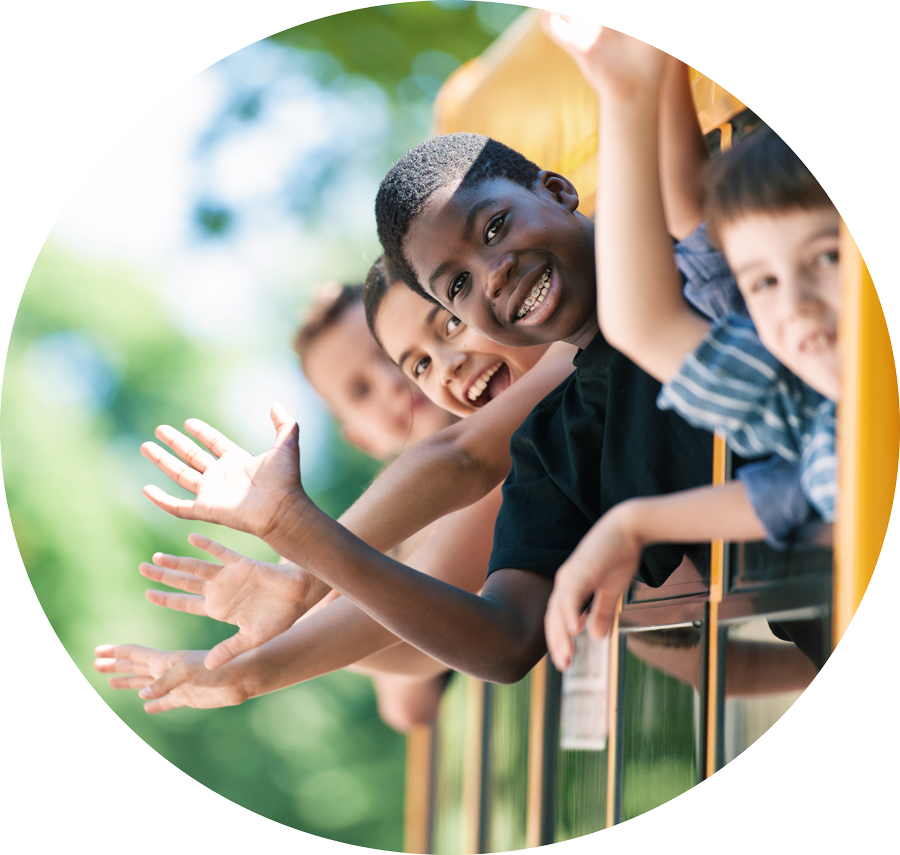 Move Forward with Autogas School Buses
THE GOAL
The Volkswagen Environmental Mitigation Trust Fund will financially support actions that reduce Nitrogen Oxide (NOx) emissions in the United States. The amount of funds distributed will vary by state or territory, depending on the number of non-compliant Volkswagen vehicles that were registered there.
Read more at the Volkswagen Trust Resource Center.
THE OPPORTUNITY
States should consider including autogas school buses in their plans to utilize the Volkswagen settlement funds. School districts that have the opportunity to purchase new autogas school buses reduce the amount of harmful diesel emissions — known aggravators of asthma and other breathing issues — around their students. Depending on a school's situation, it can significantly reduce NOx emissions with autogas school buses.
Read more about the unique benefits of autogas and school buses.
Alliance AutoGas has worked closely with school districts to make their transition to autogas easy. Schools such as Mobile County School District, Hall County Schools, and James Madison University have not only made significant reductions in emissions by using autogas as their clean, fuel alternative but they have also saved thousands on fuel costs and maintenance.
For a free custom quote, call us at 228-215-0544.
"The buses are so quiet. When our wheelchair buses are picking up, outside the bus ambient noise level is about 90 decibels for a diesel bus. It's so noisy that you can't hear yourself think. Propane buses really reduce the stress level in a chaotic situation." – Peter Crossan, Fleet & Compliance Manager
"These financial savings allow us to spend much-needed funds on education, and reduce the amount of funds to keep our fleet operational." -Jody Woolverton, Director of Transportation
"It's just so quiet. The kids aren't so noisy; they don't have to talk so loud. And for me, now I can hear what's on the outside of the bus, too." -Carol Patchen, Bus Driver
Vehicle Systems Your Fleet May Use
The Alliance AutoGas Engineered Systems can be installed on multiple vehicle platforms, offering fleets the benefit of using clean-burning autogas on their existing vehicles. The systems are certified by the Environmental Protection Agency (EPA), ensuring they meet the most current emission standards. Our systems additionally provide the benefit of greatly reduced emissions compared to gasoline or diesel.