TODAY'S AUTOGAS PRICE
The cost of traditional fuels continues to rise to some of the highest levels while propane autogas remains consistent. One reason that autogas remains 30-50% lower cost than gasoline or diesel is because it is sourced in America, minimizing our dependence on foreign oil.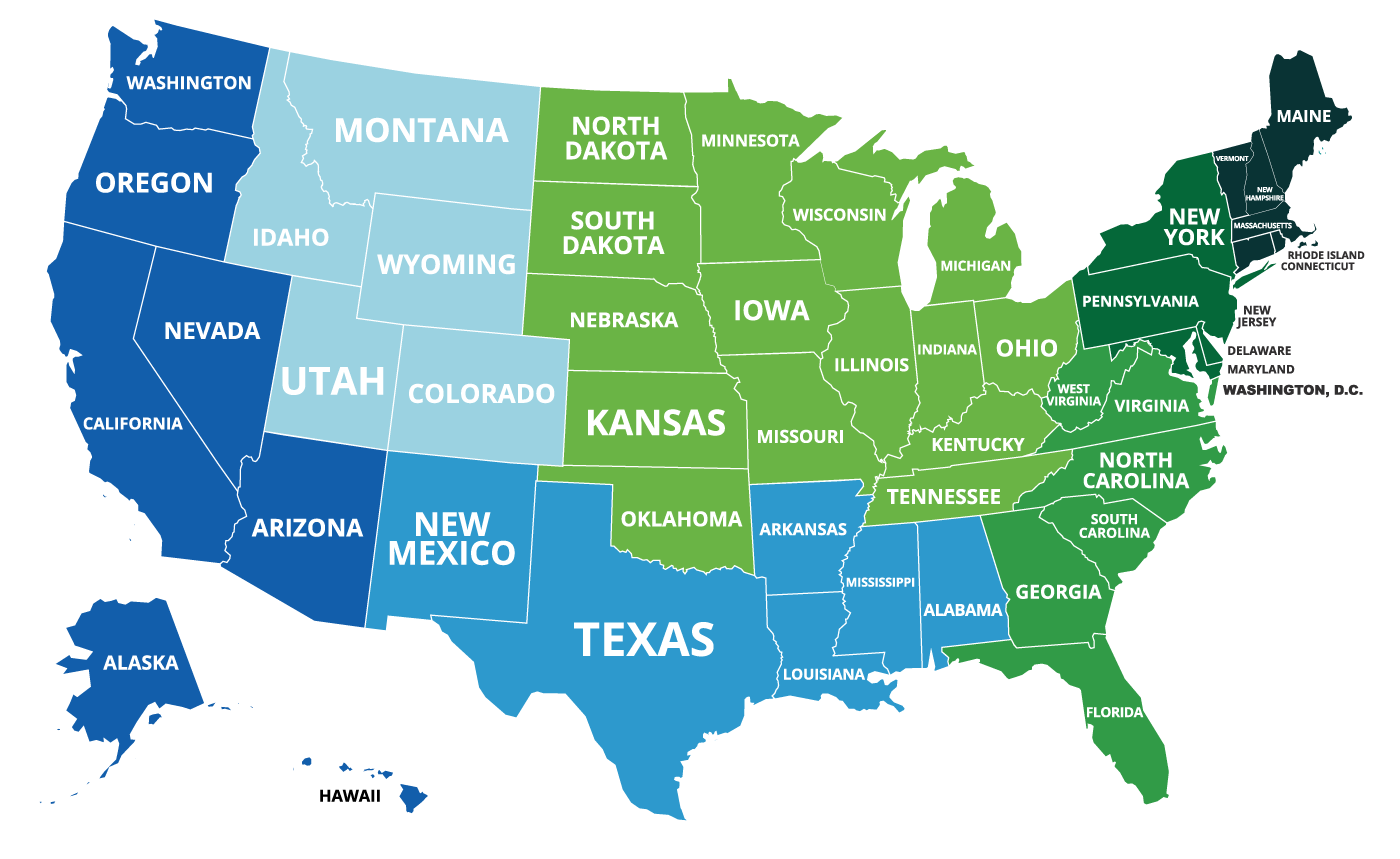 AUTOGAS IS
LESS EXPENSIVE THAN
CONVENTIONAL GASOLINE AND DIESEL WITH AN
AVERAGE SAVINGS BETWEEN 30-50%
CARBON INTENSITY OF ELECTRICITY VS. PROPANE
While it is often assumed that full electrification will lead to full decarbonization, little thought on how electricity is currently generated, stored, transmitted, and consumed has been considered. The graphs below represent the carbon intensity of electricity compared to conventional and renewable propane.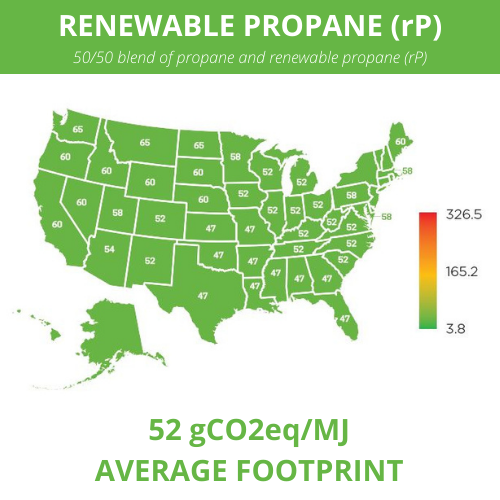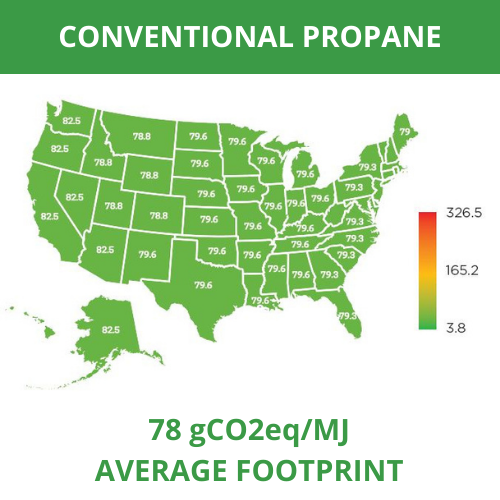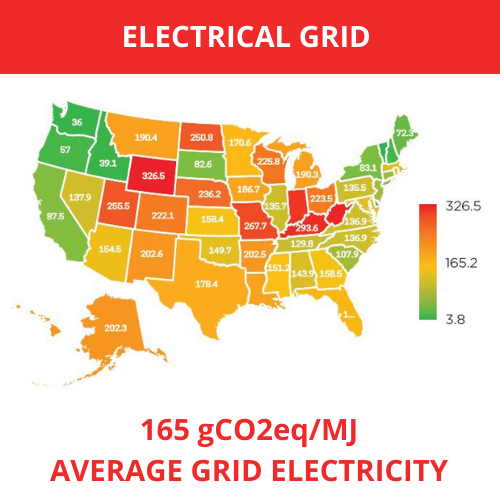 PROPANE AUTOGAS
REDUCES

YOUR CARBON FOOTPRINT BY UP TO 96%

COMPARED TO OTHER FUELS WHEN

CONSIDERING TOTAL EMISSIONS