The Technology
---
With the Alliance AutoGas Engineered bi-fuel system, your vehicle has the option to operate on gasoline or autogas. This technology provides drivers with flexibility and your company with peace of mind because the vehicle can switch back to gasoline if necessary, so fuel can always be reached. In the event that a driver has traveled out of range of an autogas refueling station, his or her vehicle can run on gasoline until an autogas station is reached. Or if a law enforcement vehicle on a pursuit or other critical mission runs out of autogas, the vehicle will automatically revert to gasoline and vehicle operation will not be impacted.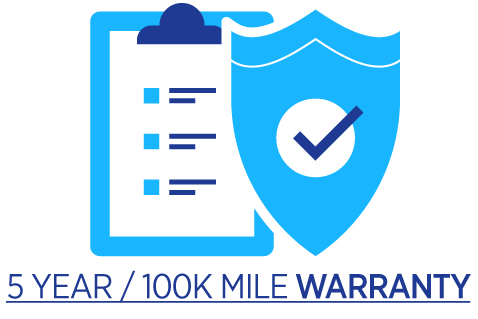 Alliance AutoGas Engineered Systems come with everything needed for a properly certified installer to convert your vehicle. Including all brackets, hoses, mounts – all the way down to the nuts and bolts. Designed for ease of installation, our conversion systems will go the distance. Typically, a certified installer can convert a vehicle in an average of 8-10 hours. Our systems have gone through rigorous Environmental Protection Agency (EPA) testing. These tests includes rolling road dynamometer emissions testing and engine dynamometer cell testing.
Our EPA certified Alliance AutoGas Engineered system does not void your vehicle manufacturer's warranty. Your engine is fully protected. In fact, we offer our own five year, 100,000 mile warranty so you can convert your fleet with confidence. We also offer tech support and make parts ordering easy with our online web store. Convert with what works.
Benefits Of Alliance AutoGas Engineered Conversion Systems:
Dramatic CO₂ emissions reduction- helps your company meet and surpass sustainability initiatives for medium and heavy-duty truck fleets
System is compliant with the U.S. Environmental Protection Agency (EPA) and National Fire Protection Association's (NFPA) 58 standards
Labor times and conversion costs are significantly reduced
Zero intrusion on the vehicle's original fuel tank
Your company will see a well-documented return on investment