Fleet Stories
---
Fleet Conversions
Alliance has converted thousands of vehicles to autogas. Public and private fleets are ideal candidates for conversion to propane autogas because they are often characterized by higher mileage within a fixed radius of travel. Current fleet customers have experienced the many benefits of autogas that add to the growing trend of green fleets across the county. Why consider fueling with autogas?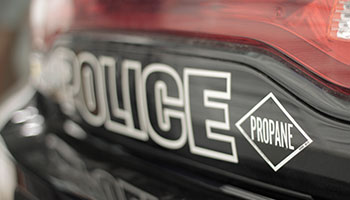 Higher mileage = greater fuel cost savings
Centralized fleet footprint = onsite fueling
Less cost over the life of the vehicle
No additional fluids or filters required to meet emissions requirements
Significant reductions of greenhouse gas, NOx, and SOX emissions
Autogas is a non-contaminant of soil, air, and water
We work with many types of fleets including municipalities, service and utility, food and beverage, school districts, taxi and limo, paratransit, package delivery, healthcare, and many more. How are our fleet customers doing? How much are they saving? Read through our customer success stories to learn how autogas has benefited their business.