Reliability and support is what makes Alliance AutoGas different from other alternative fuel programs. Our network of autogas retailers and certified professionals provide our customers with nationwide coverage and unparalleled support. By providing a complete autogas solution, we can ensure that your fleet will have the help it needs, when it needs it.
We'll Keep Your Fleet On Track and Fully Functioning
Our service technicians are trained and certified to install the Alliance AutoGas Engineered system and to perform the routine maintenance that helps keep your vehicles on the road. The Master Mechanic trainers will guide your team or automotive specialist through our process ensuring top performance and safety. With Alliance AutoGas, support is just a phone call away!
---
Maintenance & Technical
---
Ongoing Safety Support
---
Full Customer Support
---
Diagnostic Capabilities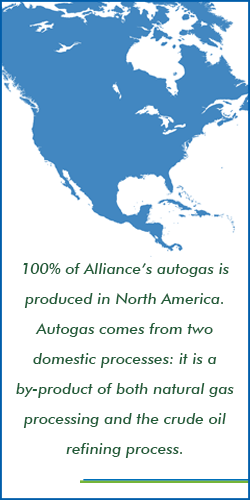 Training
Our fueling solution relies on decades of experience and expansive fueling infrastructure, along with the necessary training and education. Once you launch your autogas program, we will help by training your drivers and others on your team how to safely refuel their vehicles. Beyond basic training, our program provides the technical, safety and ongoing support fleet customers need to be successful in the following areas:
Operational Instruction
Operational training for drivers and other personnel
Safety Education
Autogas safety training for operators, drivers, technicians and other personnel
Fueling Training
Autogas fueling training for drivers and other personnel
Maintenance Management
Any necessary maintenance training