Alliance AutoGas and Local Law Enforcement
Alliance AutoGas is the only complete program to help American fleets transition from gasoline to autogas, law enforcement included. Working with our team to launch a successful autogas program is the easiest, most affordable way to reduce your gasoline consumption, cut fuel costs and lower vehicle emissions. Below you can read about a few of the specific local law enforcement departments that Alliance AutoGas has converted.
Town of Greenville, TN
In 2018, Todd Smith, City Administrator for the Town of Greeneville, TN, wanted to reduce the town's expenses as well as their impact on the environment. Smith started to research the potential benefits of adding an autogas program to the town's fleet, and found that by working with Alliance AutoGas (AAG), they could purchase fuel at a fixed rate, have reduced maintenance requirements, and the ability to reduce the town's carbon footprint. "After confirming those key benefits, we knew this was a program to implement," said Smith.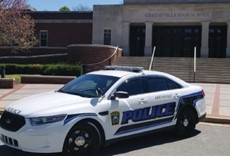 The Town of Greeneville started with converting three of their Law Enforcement Ford Explorers. One benefit of the converted police vehicles that Smith soon found was having a bi-fuel engine. An autogas bi-fuel vehicle is a conventional gasoline vehicle that can run on both autogas and gasoline. The primary advantage of a bi-fuel system over a dedicated "monofuel" system is its elimination of range anxiety when compared to other alternative fuel vehicles. "In addition to upfront benefits found in autogas, having an additional fuel increases the department's loiter time in our vehicles for emergencies," according to Smith.
After seeing the success with its three initial autogas vehicles, the Town of Greeneville expanded its autogas program with AAG. The town currently has 18 converted autogas vehicles for the local police department, which includes 13 Ford Law Enforcement Sedans, and five Ford Law Enforcement Explorers. As with many of AAG's customers, the Town of Greeneville decided to invest in its own autogas refueling station.
Polk County, OR Sheriff's Office
Polk County worked with an Alliance AutoGas conversion partner to convert all 10 vehicles to run on propane autogas, using the Prins VSI system. With all 10 fleet vehicles on propane autogas, the Sheriff's office has saved over $32,000 in its first year of conversion, which does not include the available federal tax credits. Not only has this allowed the department to achieve their budget goals, but it saved the job of one full-time sheriff deputy.
As is the case with many law enforcement offices, the bi-fuel component of the Prins system was critical to the department's ability to operate alternative fuel vehicles. They run primarily on autogas whenever possible, but knowing that the engine automatically switches to gasoline in the event they cannot reach an autogas fueling station provides peace of mind and redundancy in cases of prolonged emergency situations.
The Sheriff's office's chose propane autogas due to the quick return on investment and cost-savings it would bring the department. In less than one year, the department saved over $30,000 with 10 vehicles, not including the available federal tax credits. Additionally, the savings prevented the loss of one employee's job. Although environmental impact wasn't the primary factor in the selection process, the Sheriff's office newly converted fleet saved over 67,000 pounds of greenhouse gases from contaminating our air.
La Crosse, WI Police Department
La Crosse PD piloted their autogas program with one vehicle conversion working with an AAG competitor, but the closest service station as in Mankato, MN, so this was neither a cost-effective nor a logistically pragmatic solution. The department also faced a hurdle of individual officer program adaptation as most officers had not yet been educated nor personally experienced the capabilities and safety of autogas. However, when an autogas fueled patrol car was rear ended in the first year, both officer and community fears were allayed because there was no unusual or unexpected damage or danger to the officer different from a gasoline fueled vehicle. Overall, the city and department leaders were pleased with the autogas program, but continued to face serious challenges with officer acceptance, a long-distance service station, and a difficult pumping system.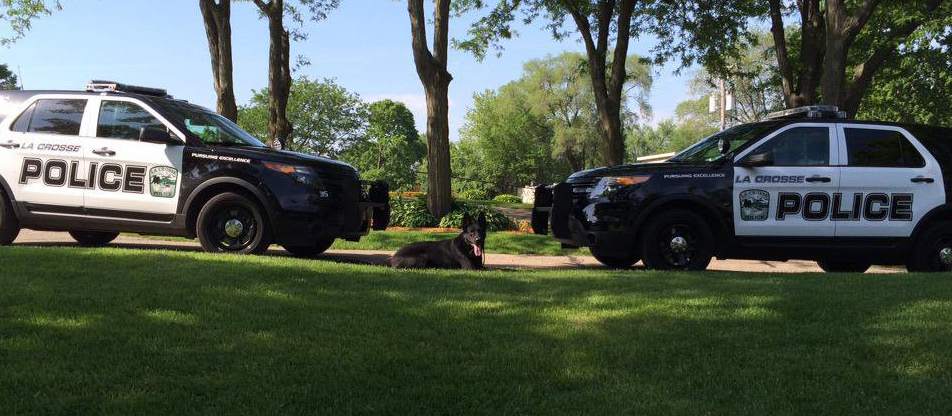 The police department leadership continued to look for a practical solution to their alternative fuel program, so they could fully realize the benefits of using autogas. They turned to Alliance AutoGas in 2015. The AAG team moved in quickly for what Assistant Chief Robert Abraham later described as a "hassle free process." The leadership was very impressed with AAG's "plug and play" autogas conversion systems which allow for quick fueling, and make daily use easy to manage, thereby winning over even the most resistant officer. In addition, AAG also addressed and resolved challenges experienced in the initial rollout by offering technical training to the City of La Crosse garage mechanics. La Crosse is now able to service their own autogas vehicles, eliminating the inconvenience of driving to Mankato, MN (about a five hour round trip) for vehicle service.
Autogas runs farther and longer, is a lower cost investment, and cheaper fueling option than gasoline or diesel. La Crosse has their own refueling station provided by AAG, and fueled by AAG partner, Premier Cooperative. Savings historically average a dollar or more gallon per gallon when compared with gasoline, which allows the department to invest savings back into officer and public safety. Specifically purchased items from fuel savings include ballistic shields, thermal imaging, cameras in cars, automatic license plate readers and light packs.
More Stories to Read
If you enjoyed reading about these success stories, you can find additional details as well as other stories on our website. Follow this link to learn more!