Alliance AutoGas Participates in Minnesota Farmfest
[vc_row][vc_column][vc_column_text]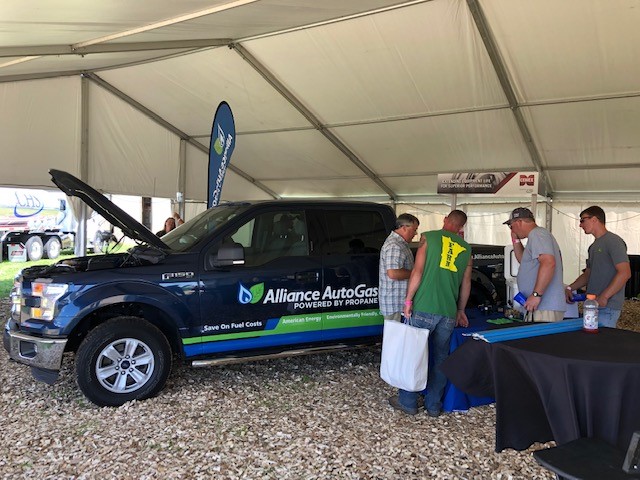 Alliance AutoGas (AAG) participated at the 2019 Minnesota Farmfest on August 6-8 in Redwood County, MN. The festival strives to bring together the best in agribusiness from Minnesota and around the country. The site featured 50 acres of land to showcase products, services, and technologies from over 500 exhibitors and vendors.
AAG presented their aftermarket alternative fuel technology in a 2015 Ford F-150 powered by propane autogas. Butch Cox, Alternative Fuel Consultant for AAG said "We were pleased to see the awareness generated for propane autogas vehicles during the festival. The majority of attendees we had conversations with were not aware you can run propane on trucks."
Cox also discussed that consumers were interested to learn that our system was bi-fuel, which gives the option to operate on gasoline or autogas. The primary advantage of a bi-fuel system over a dedicated "monofuel" system is its elimination of range anxiety when compared to other alternative fuel vehicles. In the event that a driver has traveled out of range of an autogas refueling station, the vehicle is capable of running on gasoline with the push of a button.
Propane-powered farm equipment is already known for being cost-saving, highly efficient, and environmentally friendly. Now, add the 2019 Propane Farm Incentive Program and farmers can save even more on their purchase. For additional information regarding the 2019 Propane Farm Incentive Program, visit HERE.
[/vc_column_text][/vc_column][/vc_row]