FiveTales Racing Back on Track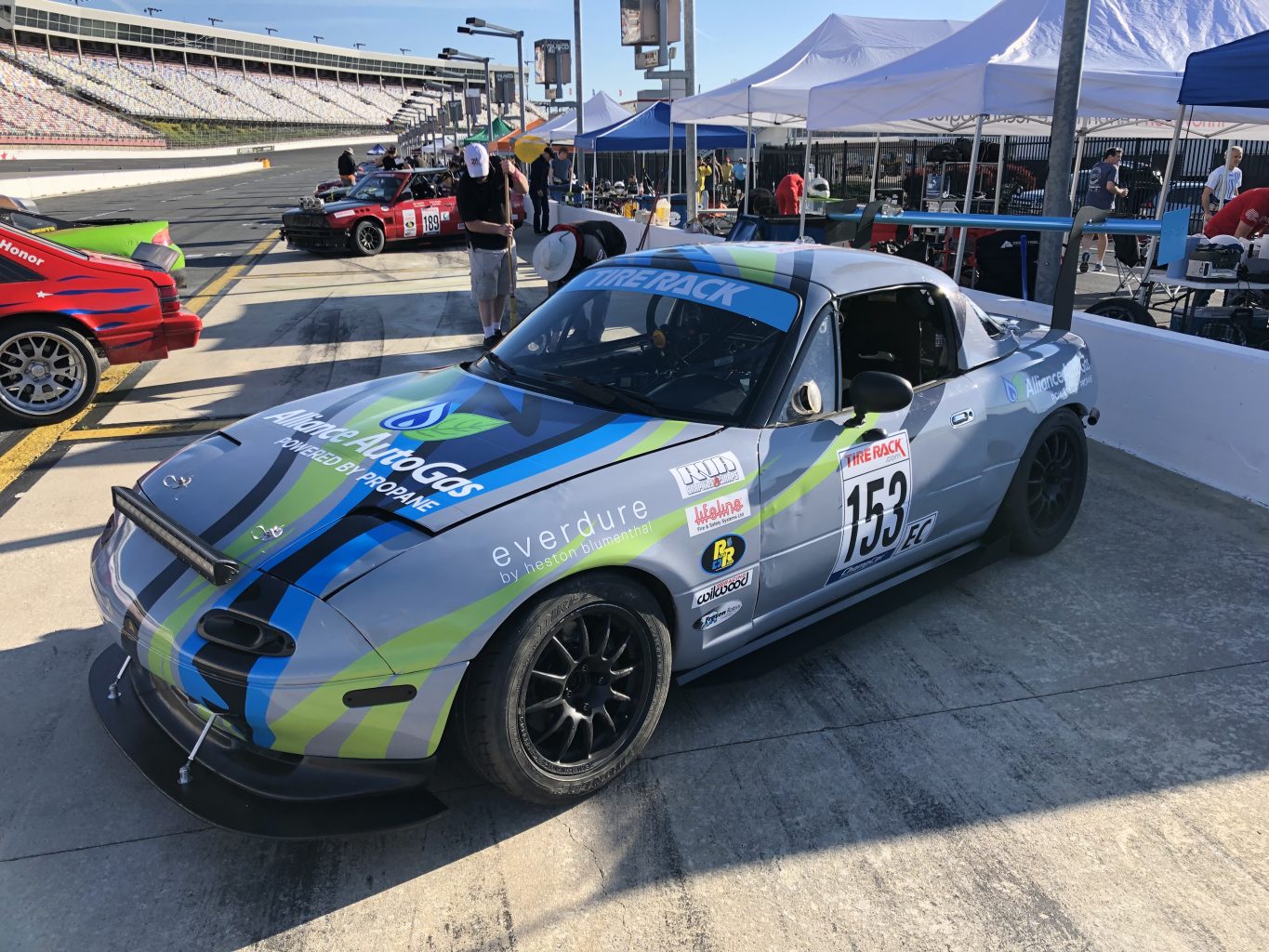 After a long summer of repairs on the 1991 Mazda MX-5 Miata, FiveTales Racing was back on the track for the Lifeline VIR 24-Hour Classic at Virginia International Raceway on August 10th. FiveTales Racing represents four Blossman team members who decided to take team work one step further. Jake Weidie, Scott Prewitt, Steve McCoy, and David Kennedy decided they would apply their talents and experience to champ car racing five years ago.
"In order to get the car race ready for Virginia International Raceway, the engine had to be torn down and rebuilt," says Weidie. "Mechanically, the car was in pretty good shape and all we needed to do was replace the brake rotors, pads, and then check to make sure all other major components were in good shape."
Everdure by Heston Blumenthal, a valued partner of Blossman Gas, came on board as a sponsor of the team at the start of this year. "Their support has enabled us to install much needed updates to the car and I can confidently say that without them, we would not have been able to get the car ready for Virginia International Raceway," says Weidie.
The race team did not finish how they envisioned in the Lifeline VIR 24-Hour Classic; however, Weidie was impressed with how the car performed throughout the race. "We found a good balance with the car and were very pleased with the pace it showed at Virginia International Raceway. As for the next race, Atlanta Motorsports Park is a track that suits us very well and we expect to be very competitive there as well."
As mentioned, we are excited to see what the team can do at the next scheduled race, October 26th and 27th at Atlanta Motorsports Park.