Odyssey National Alternative Fuel Vehicle Day
[vc_row][vc_column][vc_column_text]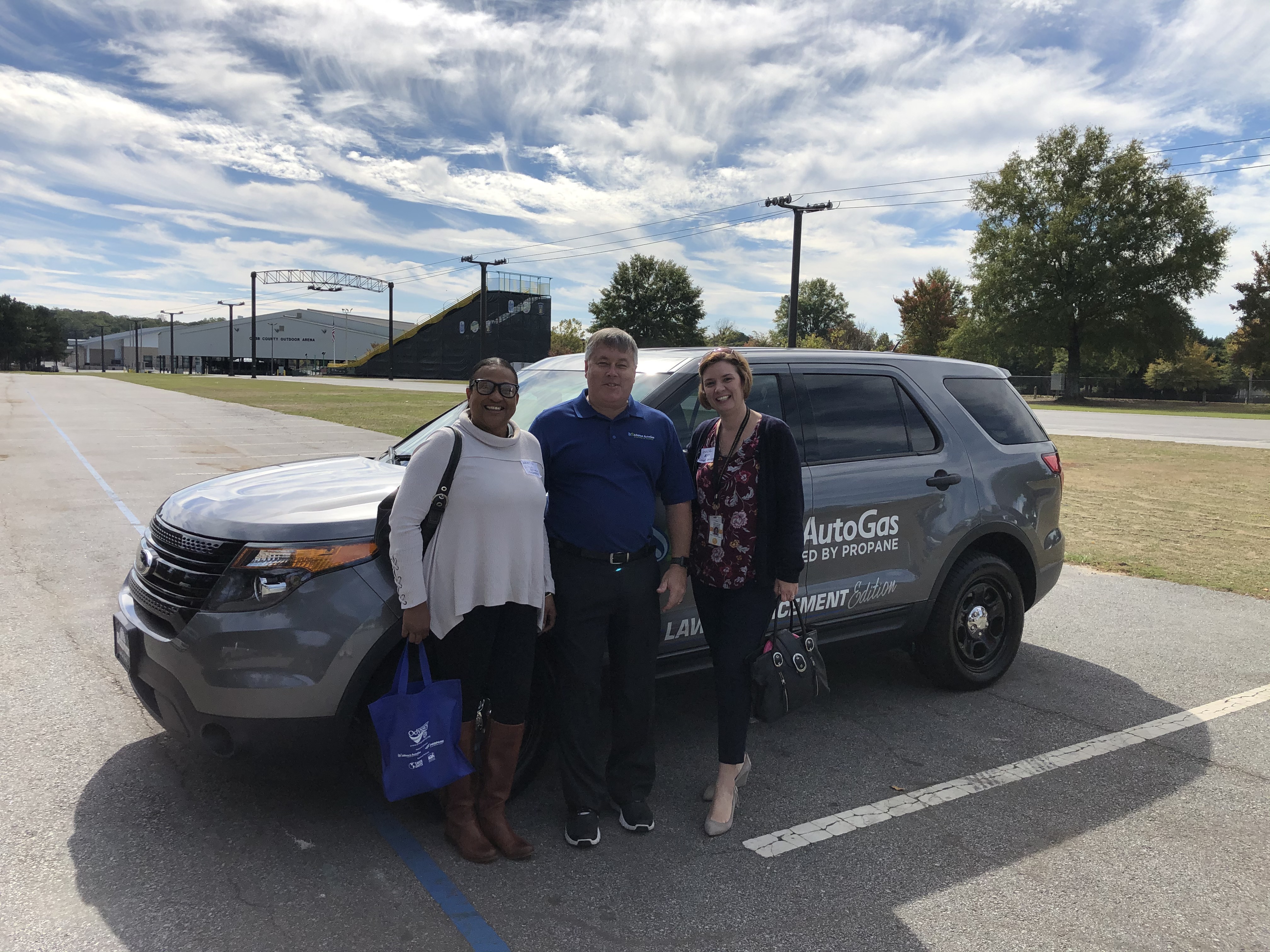 Alliance AutoGas (AAG) participated as an exhibitor in the Odyssey National Alternative Fuel Vehicle Day hosted by the Cobb County Fleet Management department on October 24th in Marietta, GA. This event is held annually to educate the public on the importance and availability of alternative fuel vehicles.
AAG displayed three propane autogas powered vehicles at the event, including a Chevrolet Silverado, Ford F-150, and a Ford Explorer Police Interceptor. Jeffery Sigmon, Alternative Fuel Consultant for AAG said, "We really enjoyed participating in the Cobb County National Odyssey Alternative Fuel event. It was a gorgeous day, with plenty of different fuel options for attendees to analyze and decide what could potentially be the best alternative fuel vehicle for their needs."
Sigmon also noted that attendees were interested to learn that the Alliance Engineered System is bi-fuel, which allows the driver to switch between using gasoline and propane autogas with ease. In the event that a driver has traveled out of range of an autogas refueling station, the vehicle is capable of running on gasoline with the push of a button. Attendees enjoyed a Ride and Drive, where they were able to test-drive the propane autogas vehicles themselves.
Throughout the day, AAG team members spoke to the benefits of autogas as a clean-burning alternative fuel. When compared to gasoline or diesel, autogas substantially reduces greenhouse gases such as carbon monoxide, carbon dioxide, and nitrogen oxide. "We are always looking for opportunities to educate our communities on the environmental benefits that autogas has to offer. Once people ride in a propane-powered vehicle, they become curious and want to keep learning about the fuel," says Jessica Johnson, Partner and Projects Liaison for AAG.[/vc_column_text][/vc_column][/vc_row][vc_row][vc_column width="1/3″][vc_column_text]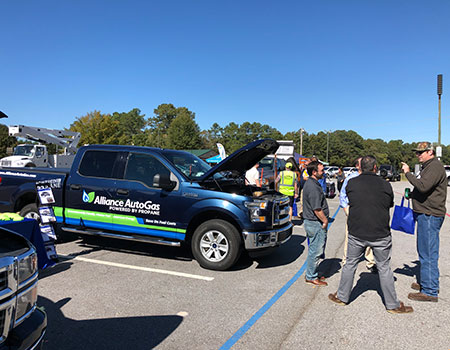 [/vc_column_text][/vc_column][vc_column width="1/3″][vc_column_text]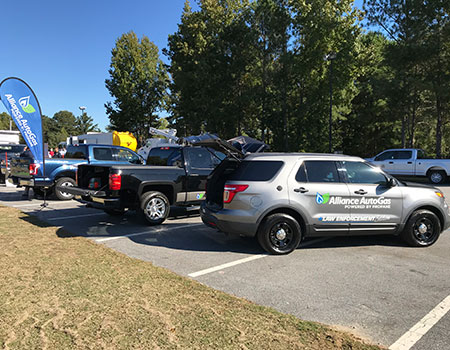 [/vc_column_text][/vc_column][vc_column width="1/3″][vc_column_text]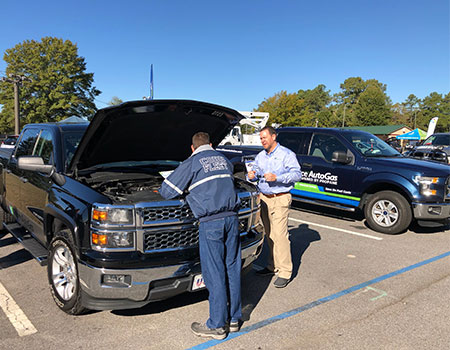 [/vc_column_text][/vc_column][/vc_row]