Sustainable Fleet Technology Conference 2019
[vc_row][vc_column][vc_column_text]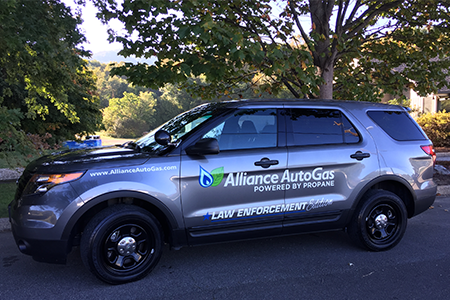 Alliance AutoGas will be participating at the 2019 Sustainable Fleet Technology Conference August 7th and 8th at the Durham Convention Center in Durham, NC. With over 50 speakers and more than 40 exhibitors, this event will highlight industry-leading sustainable fleet practices and alternative fuel opportunities. Featured speakers include Alliance AutoGas president Stuart Weidie and Ed Hoffman, president of Blossman Services – the technology distribution partner of Alliance AutoGas.
Weidie will be speaking on the Fleets & Advanced Mobility Solutions Panel in Junior Ballroom B-D at 10:00 a.m. on August 7th. Additionally on August 7th, Hoffman will speak on the Trends in Advanced Fuels and Fueling Breakout Session in Junior Ballroom A beginning at 2:45 p.m. Alliance AutoGas will have two booths at the conference (booth #27 & #28).
Participants will have the ability to speak with an autogas expert and see autogas technology on-site in a converted 2019 Ford F-750 and 2014 Ford Explorer. The Ford F-750 is owned and operated by Alliance AutoGas customer, the City of Danville, VA. Throughout the conference, the truck will be located in the North Carolina Propane Gas Association booth. The Ford Explorer will be located near the Alliance AutoGas booth, in the center aisle.
"It is exciting to see the numerous vehicle options available for fleets to reduce their carbon intensity," says Ed Hoffman. "Autogas is well-positioned to serve work truck and transit operators' needs with no compromises to vehicle utility, reliability, and uptime. Autogas is the only carbon-reducing option that offers immediate cost savings while helping with sustainability."[/vc_column_text][/vc_column][/vc_row]