TFLnow Interviews Alliance's Josh Budworth
In an interview with The Fast Lane Studios at the NTEA Work Truck Week, Josh Budworth, an Alliance AutoGas Business Development Manager, explains the benefits of a V8 engine running on propane. This engine is a Ford 7.3L V8 (Godzilla) with a horsepower of 335-430 and 468-475 lb-ft torque. Read more to find out why propane is a fuel for the future!
A Bifuel System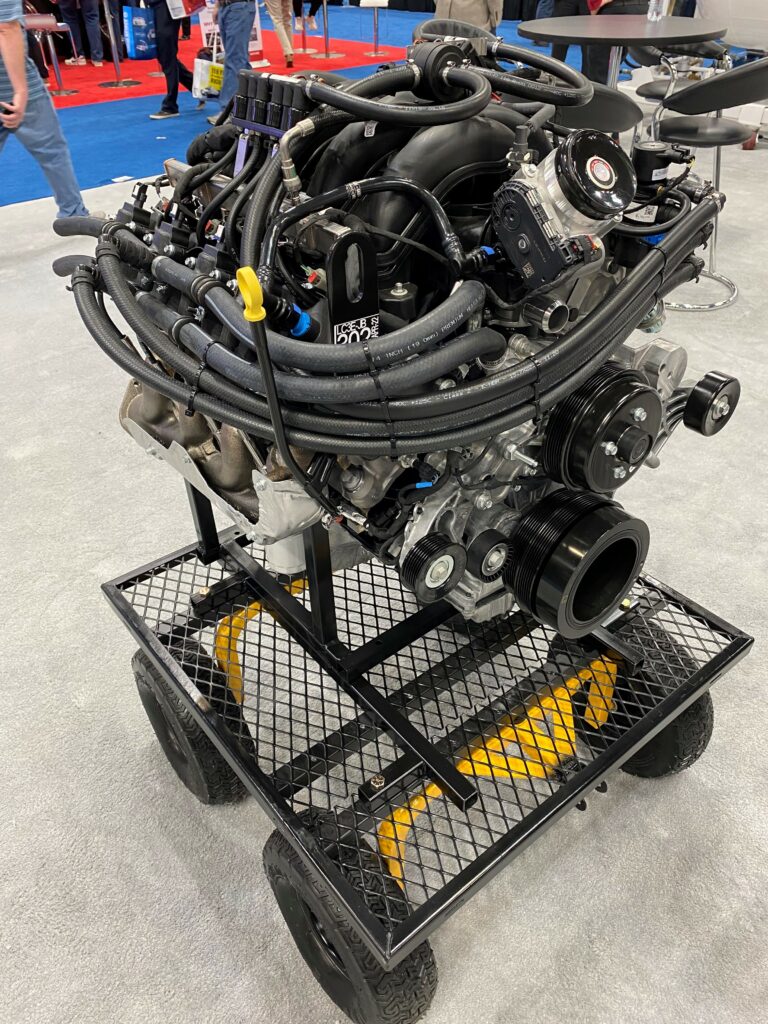 Josh begins by explaining that propane has been around as a vehicle fuel since the 80s. Josh goes into how it works by showing off the bifuel autogas conversion system first, otherwise known as the Prins System. Alliance AutoGas is the exclusive distributer of the Prins system in the United States. A bifuel engine systetm is what allows the engine to switch between the two fuels it is running on – gasoline and propane. You can choose which fuel to run on by using the switch in the cabin that is connected to the system. The original gasoline system stays perfectly intact and the propane system simply lays on top of the existing gasoline system, with everything being EPA certified.
The Benefits
Does using propane lead to any losses in engine power? No! There is no change to the horsepower output, or torque raise. "You are just running a cleaner, more cost effective fuel… The operator does not know if they are running on propane or gasoline. You cannot tell the difference." As Josh states, the most notable benefits of running on propane are reduced emissions and cost savings, saving around 40% of the annual fuel cost.
The Cost
The next topic the interviewer goes into is cost. Firstly, the cost of space. Where will the tank holding the propane go? Josh explains that it depends on the vehicle, but generally speaking, you can do an underbody tank, a frame mount tank, an in-bed tank, or even an in-cabin tank for vans. How big is the tank? Alliance offers different tank sizes! You can have anywhere from a small 15 gallon tank to a 50 gallon tank for larger trucks.
What about the price? How much do the components cost? Josh states that for the engine that is being displayed – the V8 engine – it would cost around $5600-$5700 for the components, not including the install price.
Find Out More
The interview continues on as they make there way to another engine in the booth. Check out the whole interview by following the link! https://www.youtube.com/watch?v=ASipLltSo2M&t=237s